That Time I Enjoyed an Unforgettable Sunset at the End of the World
If you were to ask me what's my favourite country in Europe, I would tell you that you're asking the wrong question. I don't do favourites: it takes me an eternity to decide which flavours of ice cream I want on my cone, I'm unable to choose between tea or coffee most of the time and I'm still unsure as to what I like best, summer or winter.
So I guess I would only be able to give an answer if I were to be asked what are the countries that I liked the most in Europe. And well, Portugal is one of them.
Winter had just begun when I went to Lisbon for a short family getaway. I had done a fair bit of research to plan an itinerary in order to make the most of our time there, because if there's one thing we as a family don't like doing is wasting our time sleeping or sitting around when visiting a new place.
Don't get me wrong, I struggle and I curse my alarm every time I wake up really early in the morning, but it's almost always worth it in the end. Key word: almost, because things don't always go as planned.
Aside from walking around Lisbon and seeing all it had to offer, one of the places we found to be a must-see was Cabo da Roca — if you wanted to enjoy a top notch sunset, that's exactly where you wanted to be to see the show. Easy to say I was hyped to go there and have a good time with my camera…and my parents too, of course.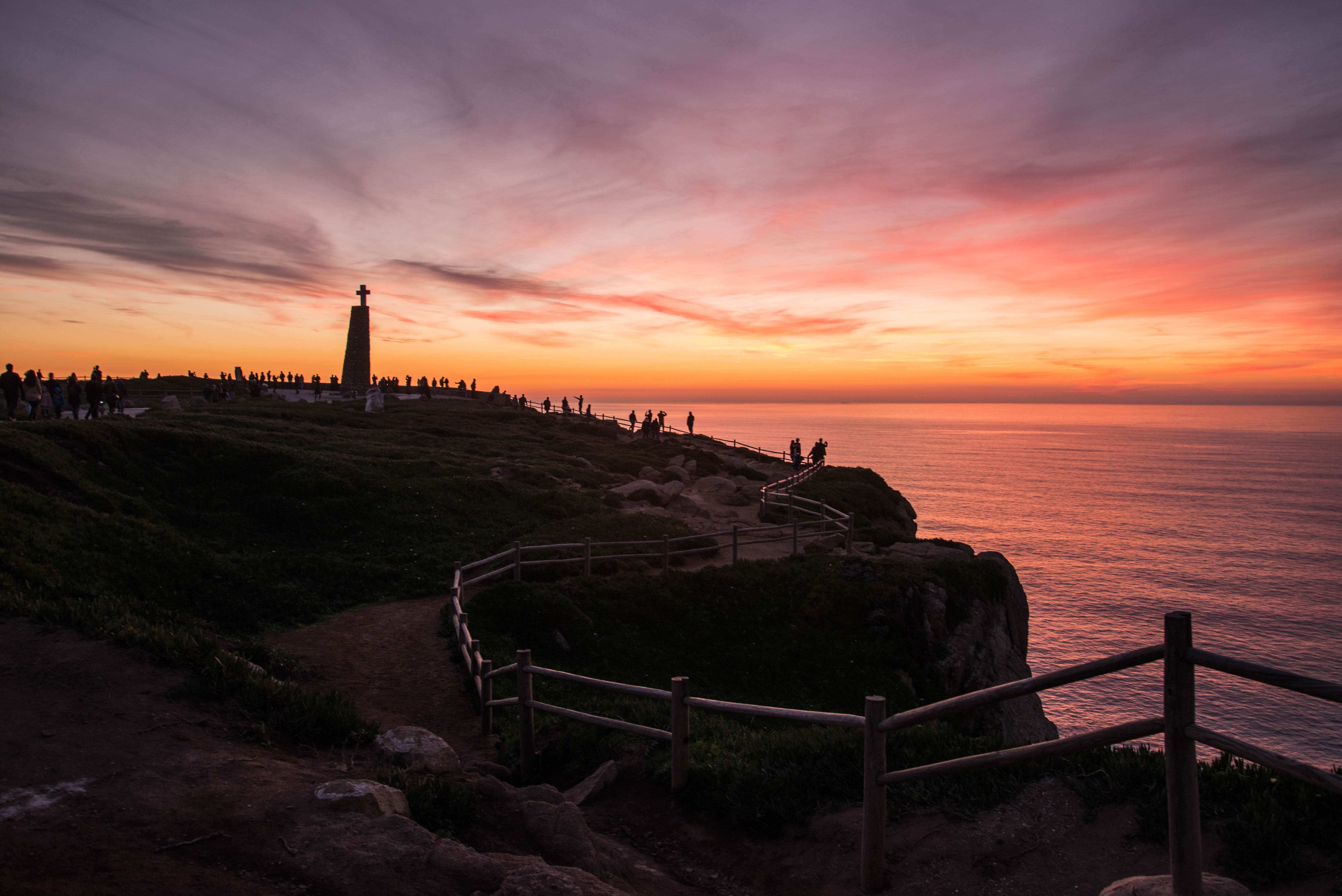 So a couple of days later, after we had seen enough of the capital, we rented a car and we headed out to Cabo da Roca. If you want to take your time to walk around, wait for the sun to go down and maybe even wait a bit longer to see the night sky, then being the boss of your own time is the best way to do it: rent a car. You can thank me later, either with a virtual high five or with a million dollars. I'll gladly accept either.
The sky was rather clear, the wind was gentle and the temperature was lovely. That's the thing about Portugal: the weather is incredible in the winter as you get to enjoy the best of both worlds, winter and spring. It's great. But then summers feel like hell on earth and all you wanna do is move to the North Pole and live in an igloo. So I'll just stick to recommending a visit during any time of the year, except for summer… unless you're one of those people that has icy water running in their veins and need boiling temperatures to be able to wear shorts and a t-shirt, and produce one or two drops of sweat.
We had 30 minutes to spare before golden hour began, and the viewpoint was crowded with tourists, some with cameras bigger than their heads, some with selfie sticks and some with such beautiful gear I teared up a little inside.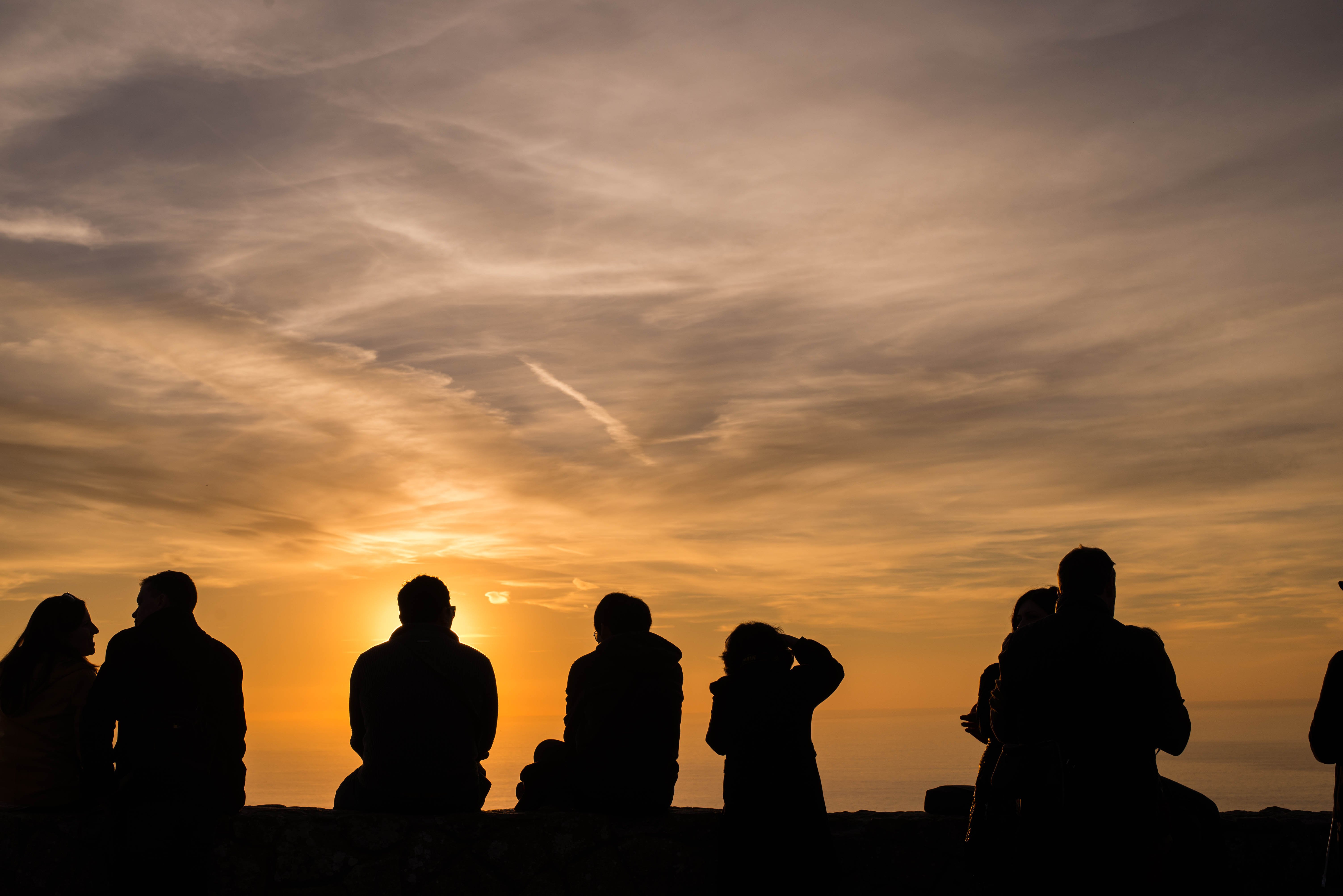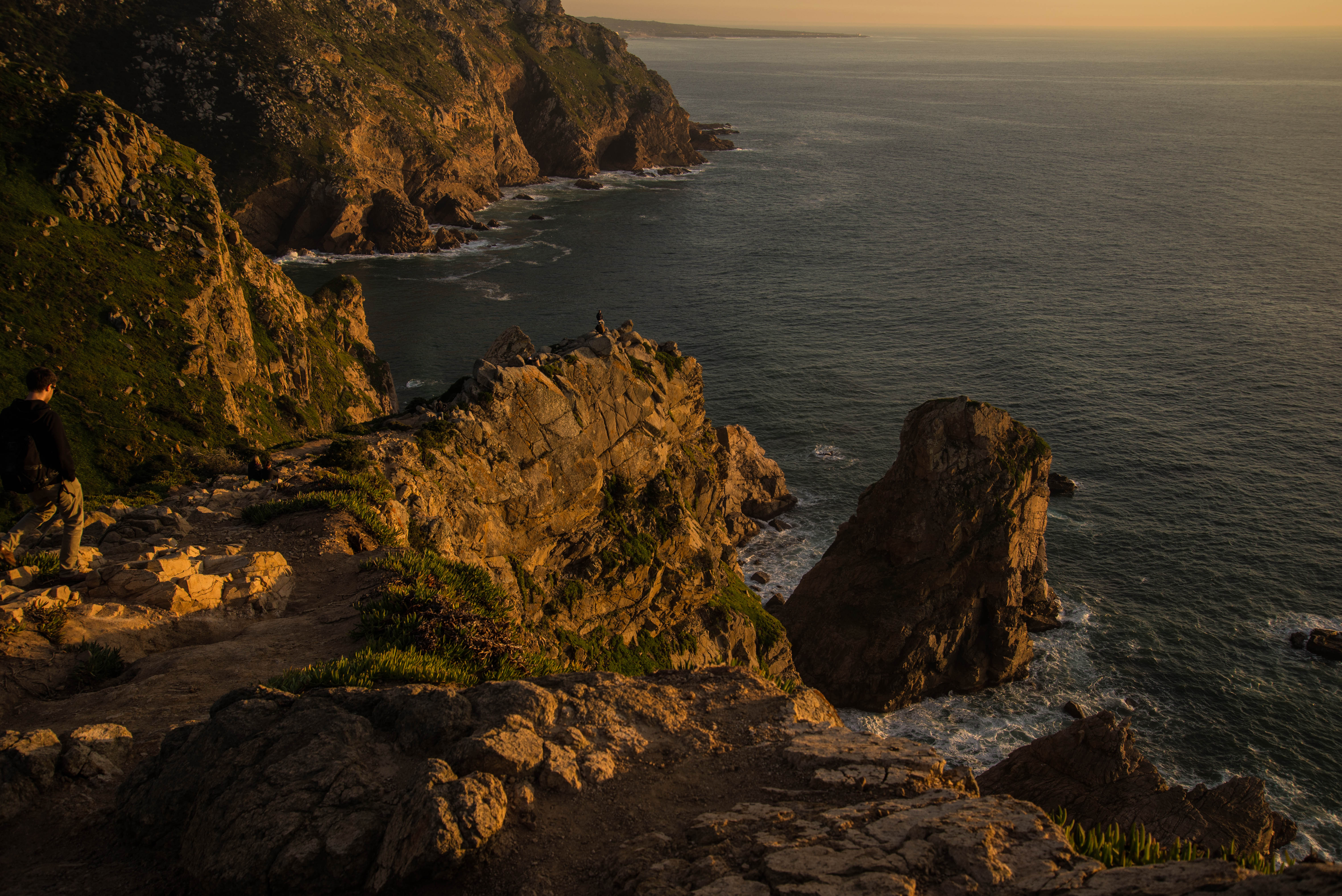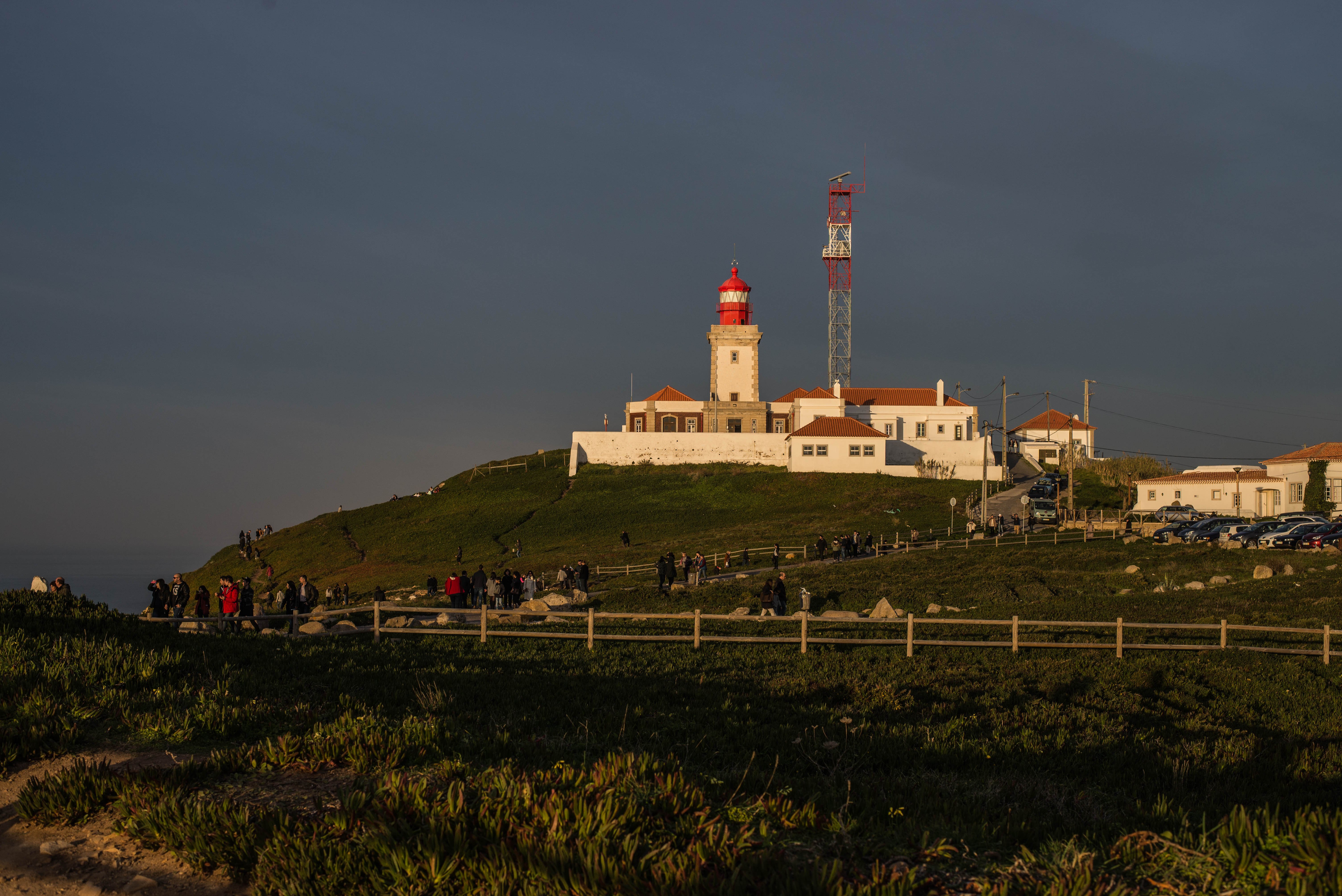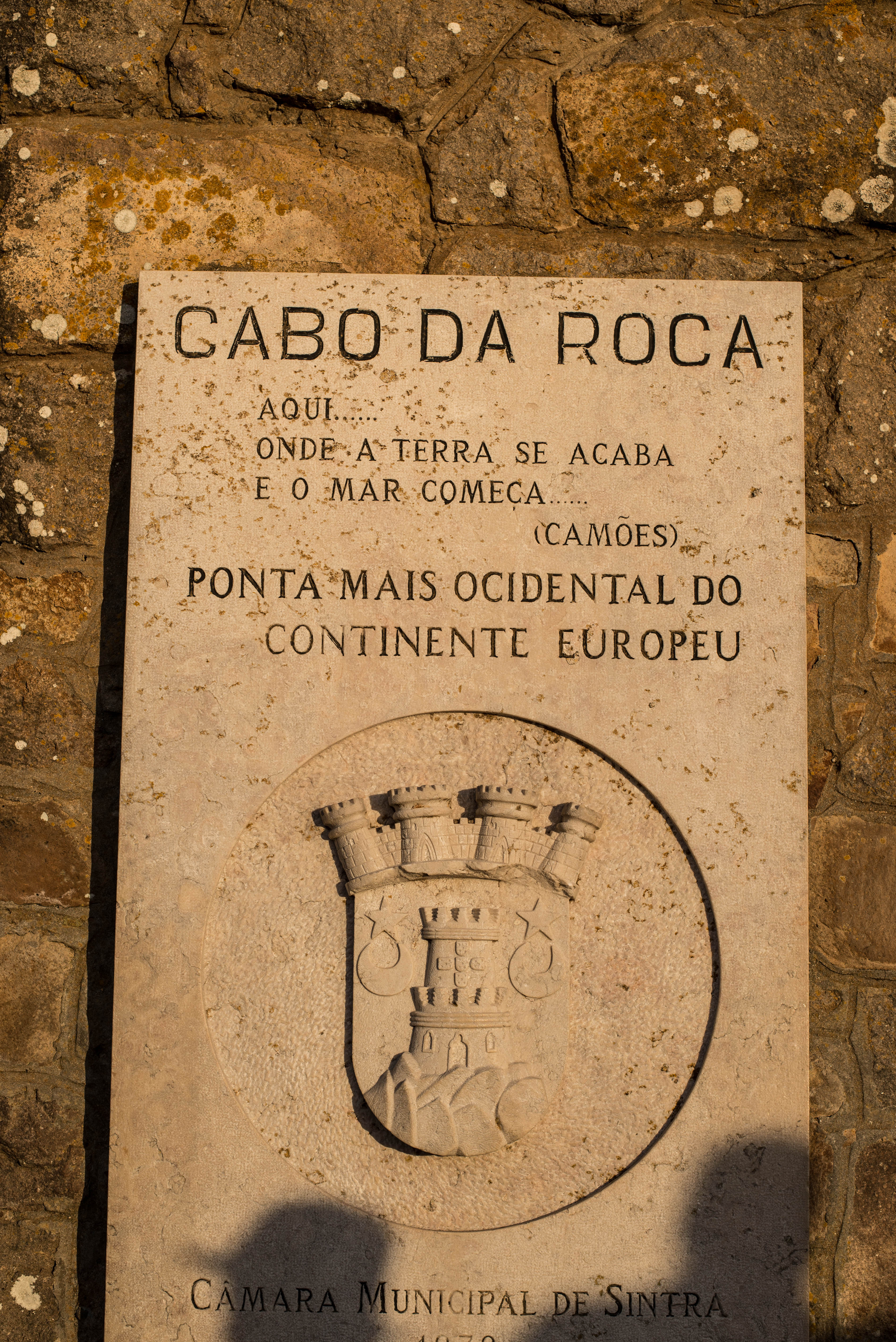 Cabo da Roca is the westermostpoint of continental Europe. There's a lighthouse overlooking the Atlantic Ocean, standing by the edge of a wonderful rocky coastline that nothing short of impressive. The highest point is a 140m drop that can make even the bravest of us shiver, mostly due to the lack of barricades on the riskiest spots, even though people walk along them anyway, myself included. However, to be fair, if you want to stick to the path along the coast, you will end up walking on the edge, so if you're afraid of heights, do stick to the one that takes you to the lighthouse instead. Your heart will thank you.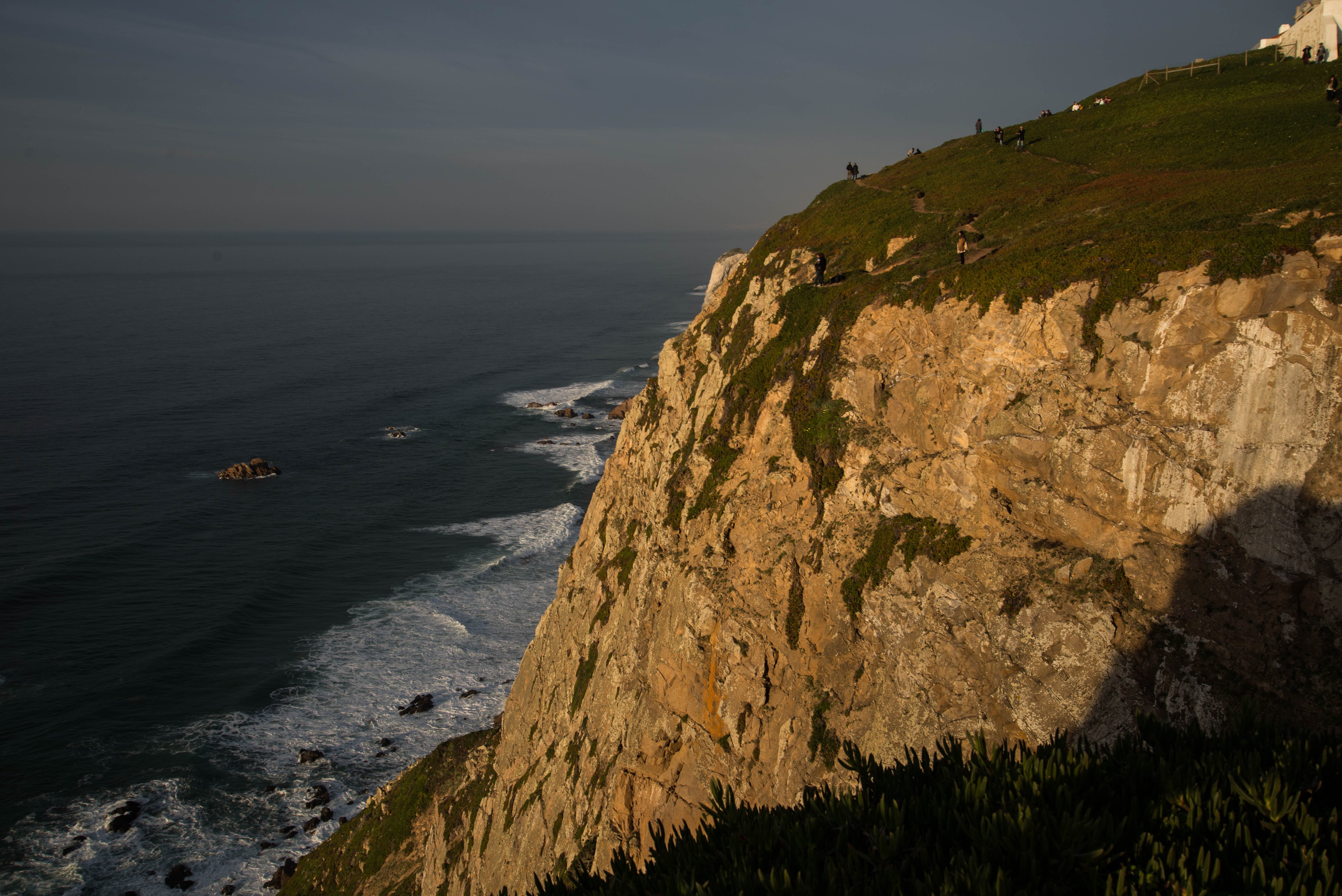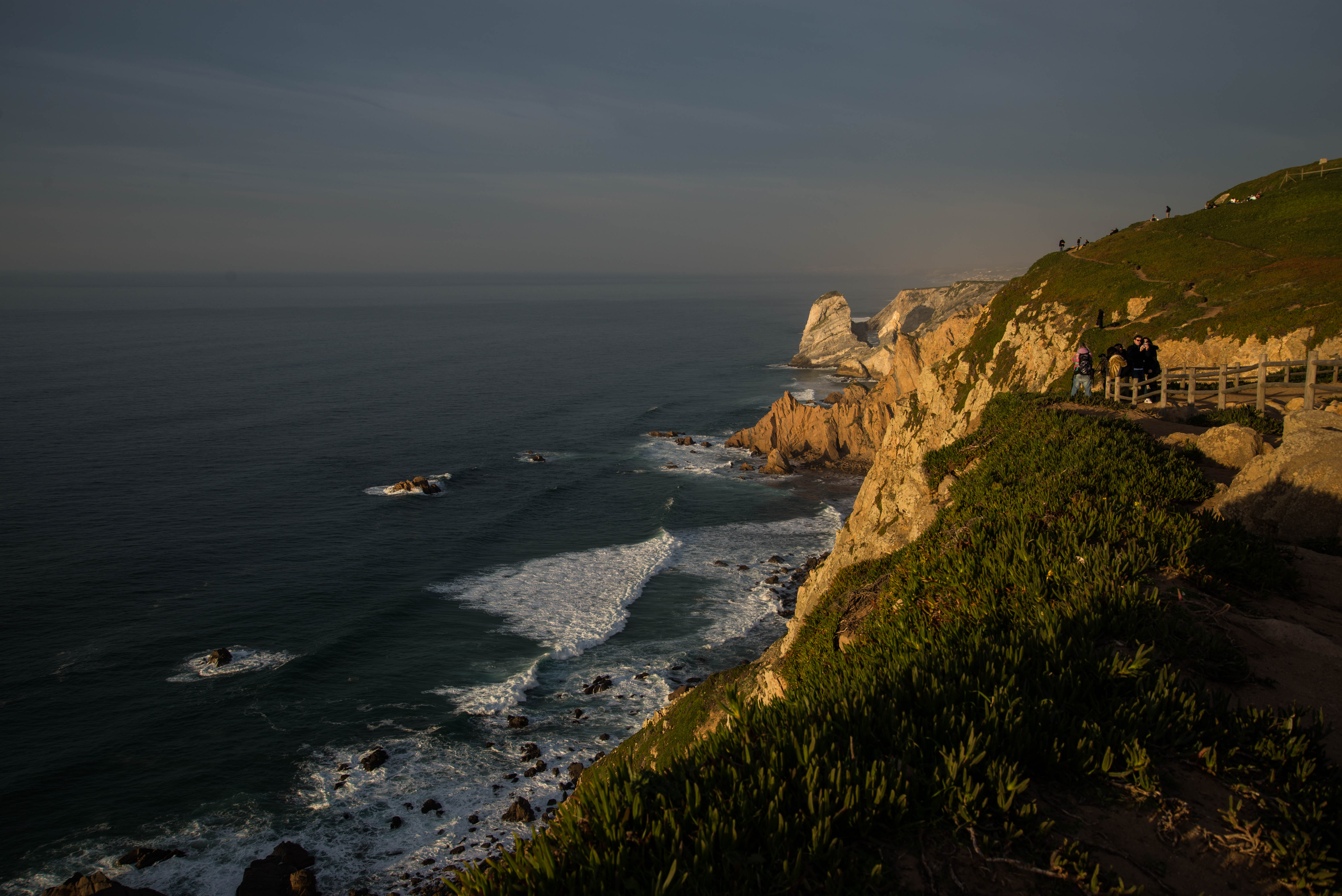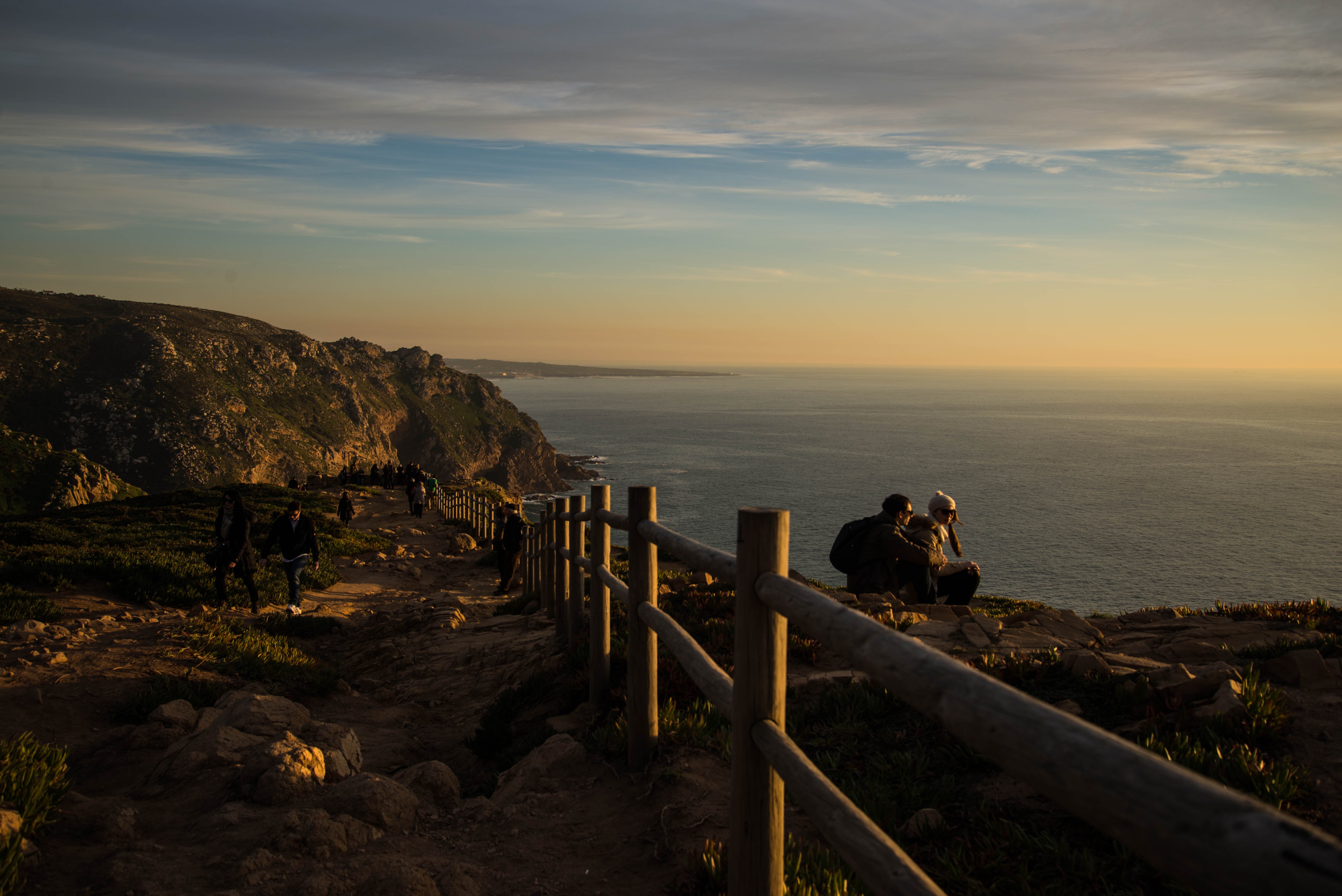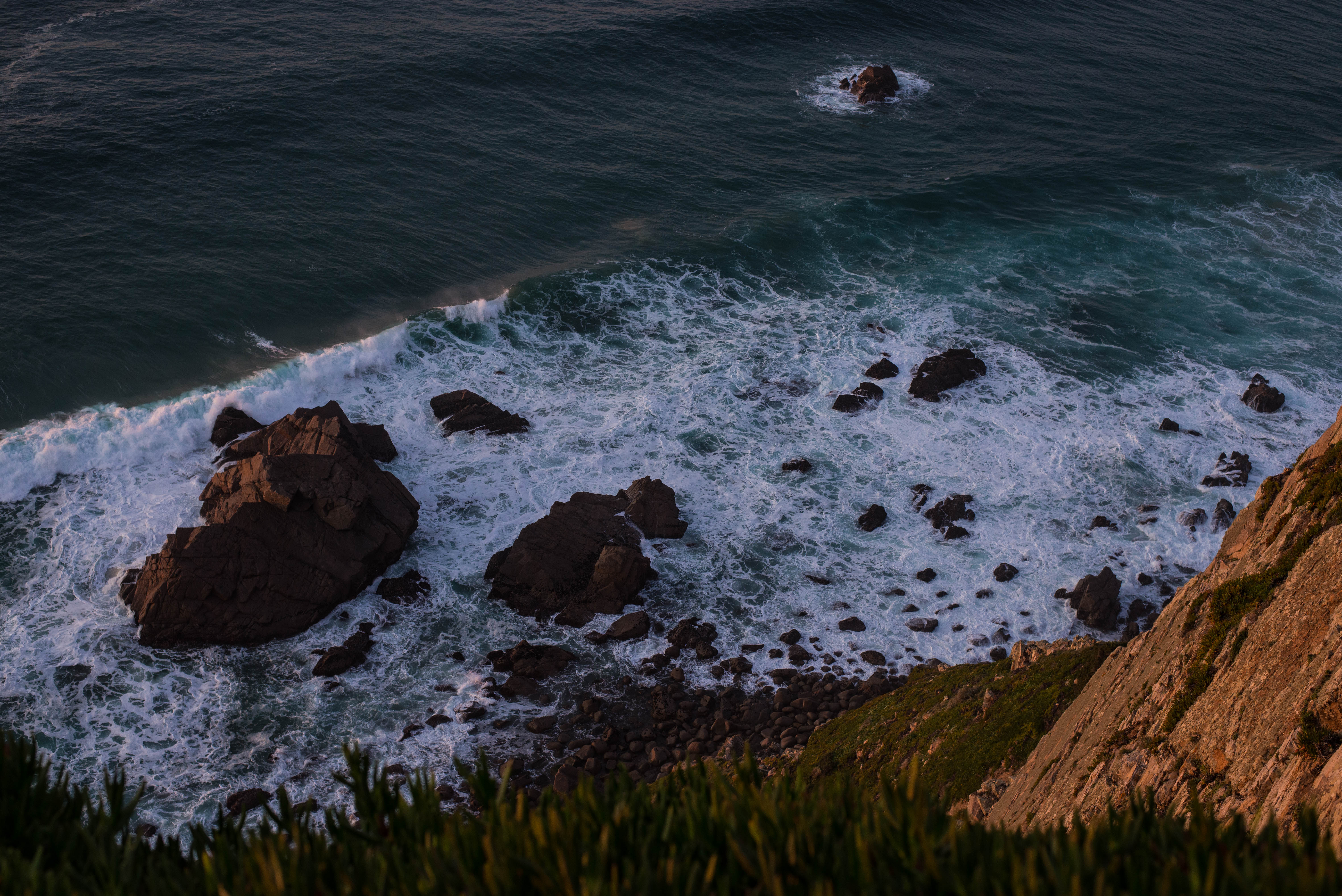 Just a couple of months prior to our visit a guy had died there. He had fallen off the cliff for trying to take a "next-level" selfie…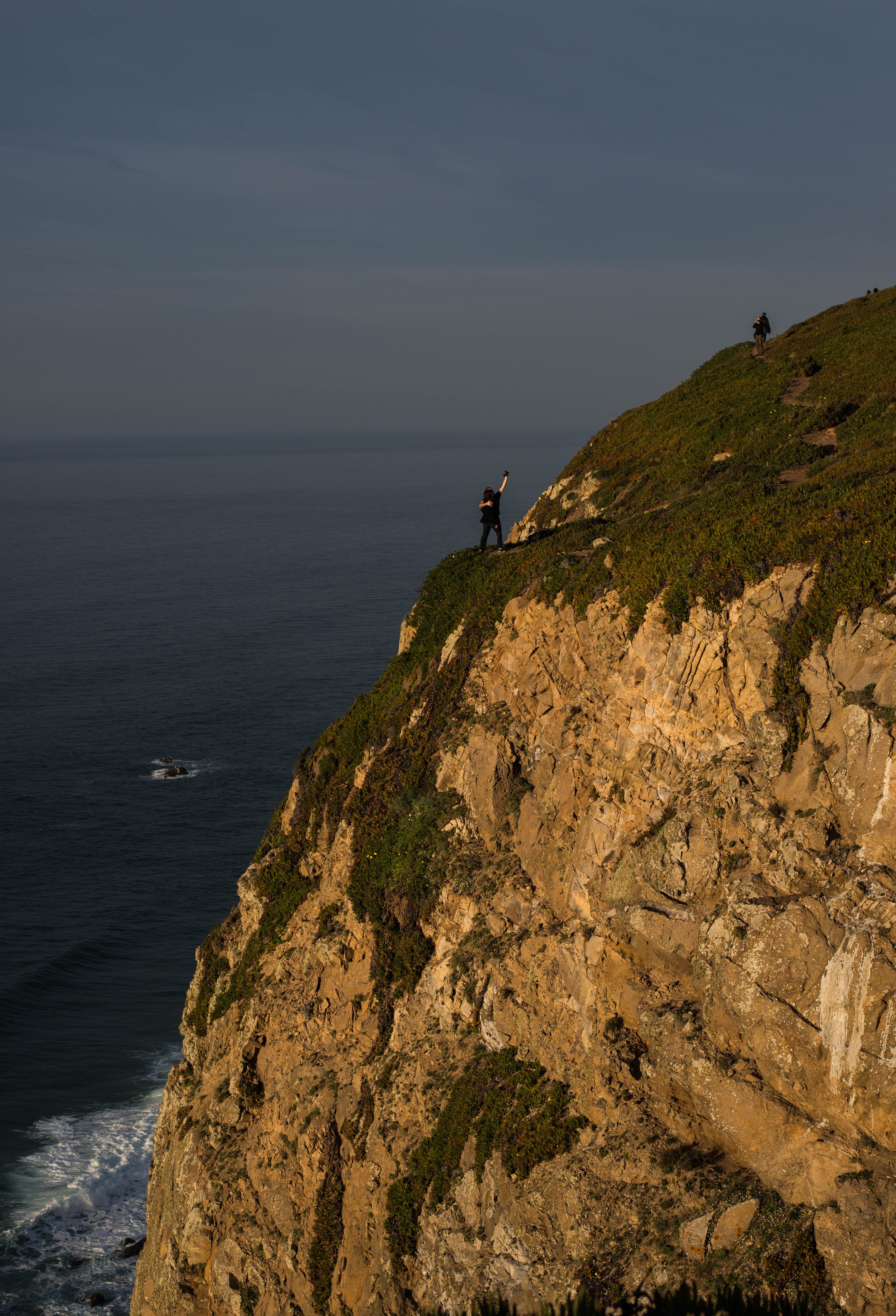 The sunset that evening was even more beautiful than I had imagined. The sky turned all shades of orange and pink, and it left me breathless at every sudden change of colour. Not gonna lie, I had a hard time trying to enjoy it with my own eyes and capturing it with my lens. It's something I struggle with quite often during my travels. Yes, you want to live in the moment and take it all in, but you also want to steal that instant and make it your own to enjoy it for the rest of your days. It's not easy giving priorities sometimes… right?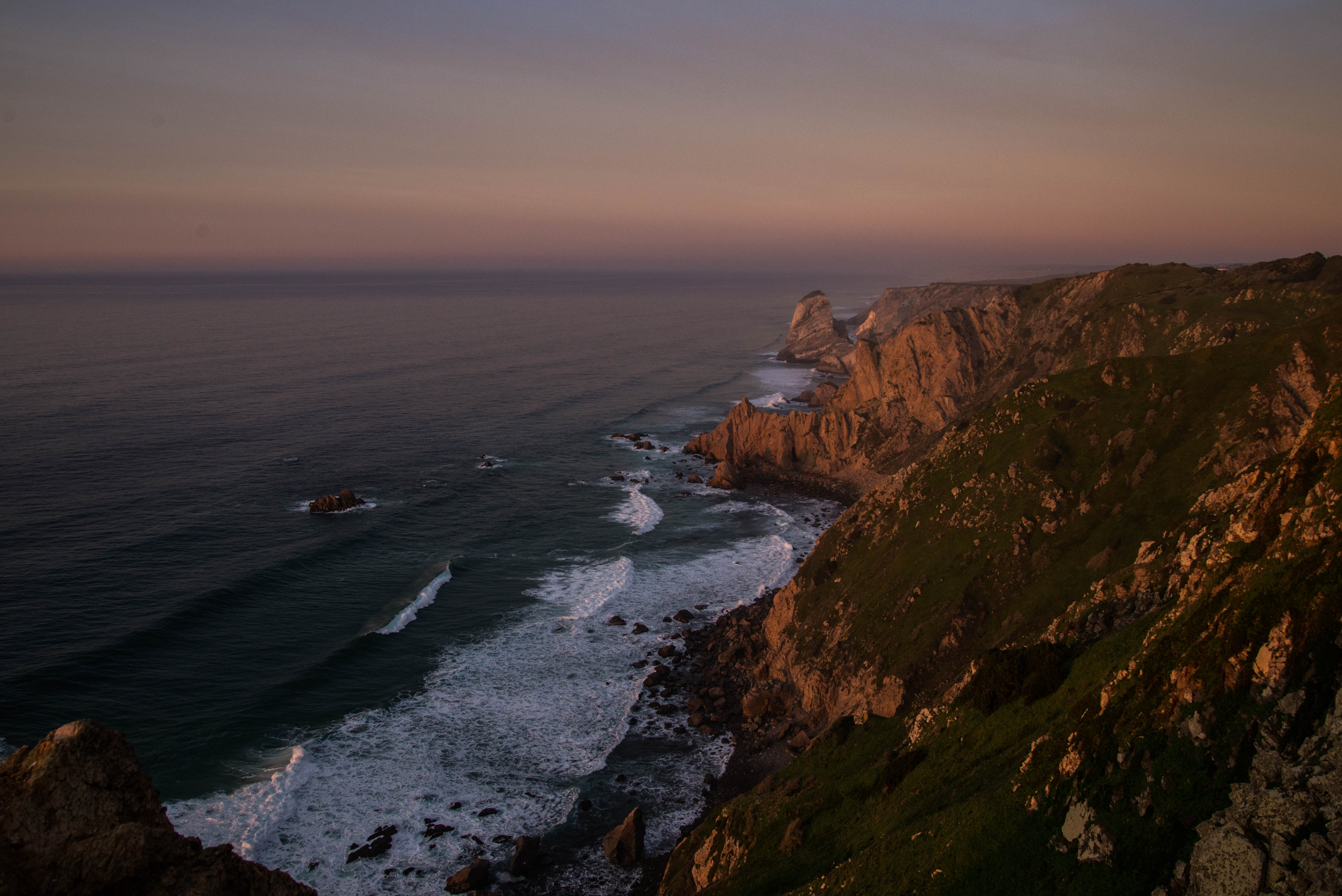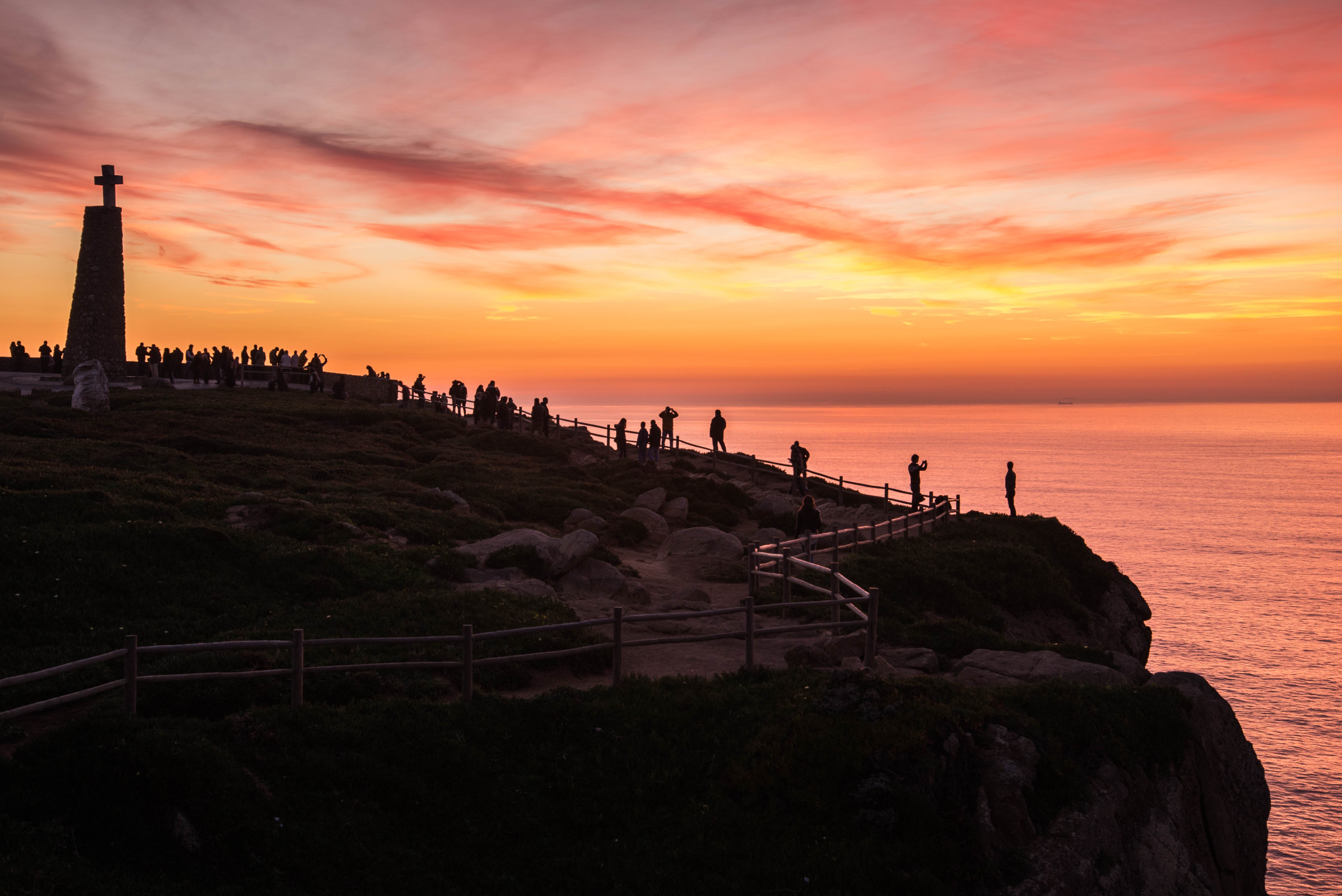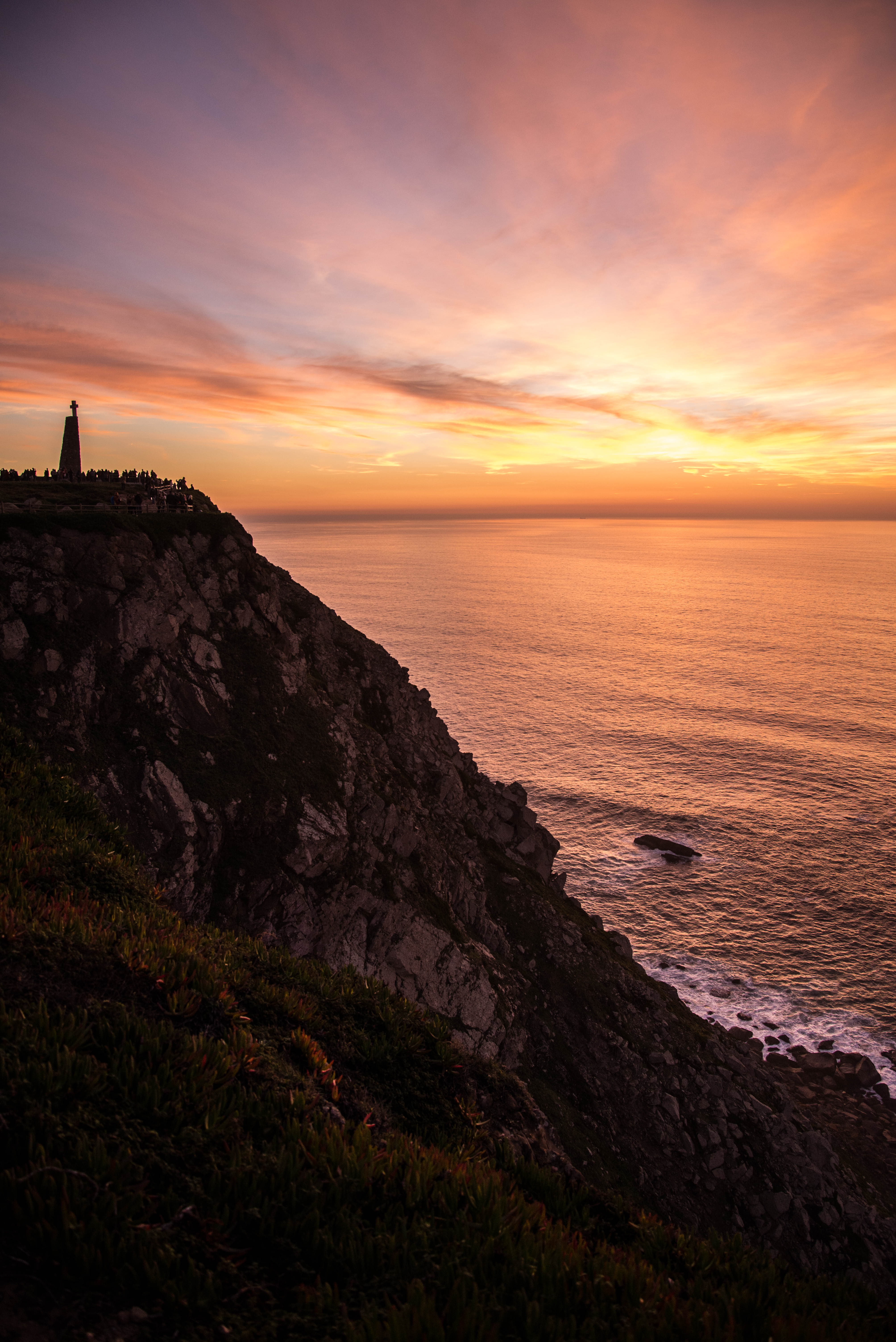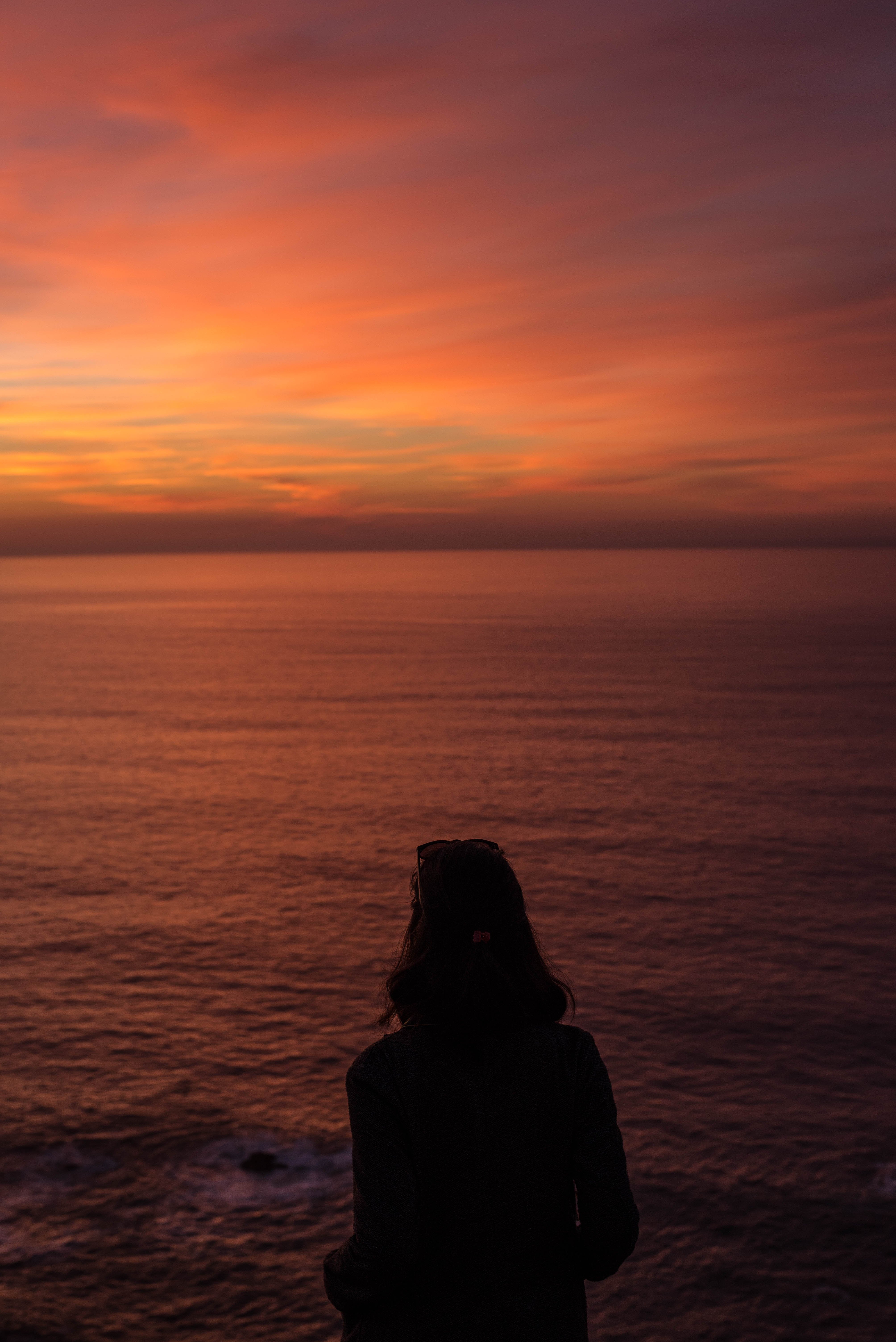 This last shot was taken by my mom. I told you my face doesn't feel particularly comfortable in front of a camera lol
Nevertheless, that sunset went down in my history as one of the most memorable ones that I ever witnessed.
I wish you the best of times if you ever decide to visit 🙂